NATO/NE Protectorate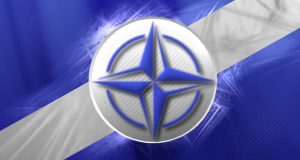 Preamble
The members of New Era and the North Atlantic Treaty Organization hereby announce a new pact based on the spirit of friendship. This pact is designed to promote safety, growth and instill a deep rooted feeling of trust between these great alliances.
Article 1: Defensive Agreement
NATO hereby recognizes New Era as a protectorate and will monitor all military actions by and against them.
1.1:

Attacks made against New Era will be tried as if it were attacks against NATO and dealt swiftly and with dignity.



1.2:

Attacks made by New Era against 3rd parties will be monitored to make sure treaties are followed.
Article 2: War
Should either alliance be declared war upon it will be considered a war against both alliances and full support will be administered without hesitation nor fail.
2.1:

If New Era is declared upon and assistance is requested NATO will provide full support.



2.2:

If NATO is attacked and assistance is requested New Era will provide full support.
Article 3: Fiscal Arrangement
NATO and New Era will cooperate economically to promote nation growth and prosperity.
3.1:

NATO recognizes New Era as a sovereign alliance and allows them to deal tech and arrange their trades freely. Our reason for treaty is not to own and harvest from New Era but to help them grow, be the trades with or without us. We believe this mutual respect will create an atmosphere that will encourage members of both alliances to deal willingly with each other and limit the amount of boundaries that are to be crossed in the nation building process. This great friendship will be the greatest benefit.



3.2:

Members of both alliances may seek aid, if authorized, from either alliance so help promote nation growth and prosperity.
Article 4: Politics
New Era and NATO will, as all good friends do, meet first and discuss any important political matters before taking any significant actions unless it is imperative for the alliances' well being to do so.
4.1:

Any war declarations or treaty cancellations will be discussed between the alliances in an honest and respectful manner.



4.2:

Military treaties made by New Era will be first discussed with and approved by NATO in order to sort out any issues either alliances have.
Article 5: Friendship
This partnership is aimed at sharing knowledge and resources to help one another grow.
5.1:

Both alliances will respect each other's nations and their boundaries. Any conflicts, should any arise, will be resolved completely and discreetly



5.2:

Both alliances will report any actions they are alerted to that may affect the other in a harmful manner.



5.3:

Both alliances will continue to work together in a manner of mutual respect and maintain the goals set forth by the signers of this pact.
Article 6: Cancellation
If love is not love do not force it.
6.1:

Should at any time leaders of either alliance find this pact no longer necessary or beneficial to their alliance they may terminate after 5 days time with confirmed notice.
Signatures for NATO
Mick Jones, High Councilor Potentia
Iskander, High Councilor Externus
bigbull, High Councilor Augmentum
devowin, Minister of Foreign Affairs
Signed for New Era
Prophet - Rosen
Director Internal Affairs - Fuhrer
Director of Defense - Uroboros
Director of Commerce - RichardReich
Senate of New Era:
Elomeryx
Robotman321
UnashamedRiver