09-25-2012, 01:20 PM (This post was last modified: 02-23-2015, 08:32 AM by SteelersFan.)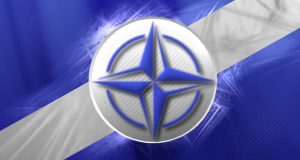 All potential NATO Applicants must meet the following criteria prior to posting any form of an Application:  
Your NATO Forums Username must be

EXACTLY


the same as your Ruler Name from Cyber Nations. If it is not, please ask for a change in your Application Thread!

Your Alliance Affiliation must be set to "NATO".

You must be on the Blue Team/Sphere.

Exceptions will be decided on a Case by Case basis by the Secretary of Commerce.




You may

NOT


be involved in any Offensive Wars!

You must

NOT


be in Peace Mode.

These Requirements must be followed strictly; should you post an application not be meeting the above criteria, you will not be accepted into NATO to start your training.
WARNING
Effective July 2, 2014, multiple nations on the same computer network are allowed 

as long as different players control the nations

. 

This mean that there is to be NO interaction(i.e., wars, foreign aid, trades, etc.) between the nations directly or through third parties(i.e., sending aid to someone who's not on your network who then sends the aid to someone who is on your network.) 

Failure to adhere to this rule may result in your nation's removal from the game. 
For more information, please read the 
Admins Directive
.
Please refer to the 
Terms and Conditions
 for further rules, as well as the 
CN forum
.